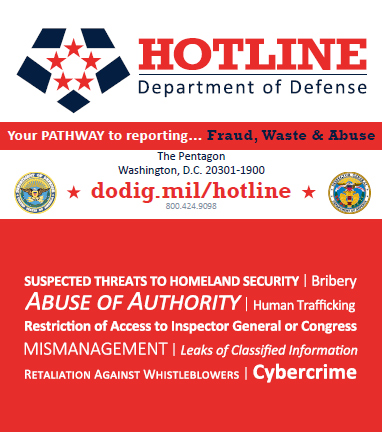 Department of Defense Office of Inspector General, please click
here
Amentum's Ethics point website, please click
here
DZSP 21 is strongly committed to a policy of equal employment opportunity (EEO) for all. We provide employment opportunities, compensation, and upward mobility to all employees based upon ability, qualifications and performance without regard to race, religion, color, sex, national origin, age, United States military veteran's status, ancestry, sexual orientation, marital status, family structure, or mental or physical disability.
DZSP 21 is committed to providing a professional work environment that is free of physical, psychological, sexual, and verbal harassment. DZSP 21 will not tolerate harassment of an employee by other employees or others doing business with the Company. This policy also applies to conduct of the Company's employees with respect to contractors, suppliers and customers.
DZSP 21 is committed to a policy of outstanding personal and professional Ethics and Business Conduct. We expect our employees to be law abiding, honest and trustworthy, dedicated and loyal, truthful and accurate, responsible and reliable, economical in utilizing company and client resources, diligent in discharging job responsibilities, and respectful of the rights of others.